High Speed UK - Links to Yorkshire & the North East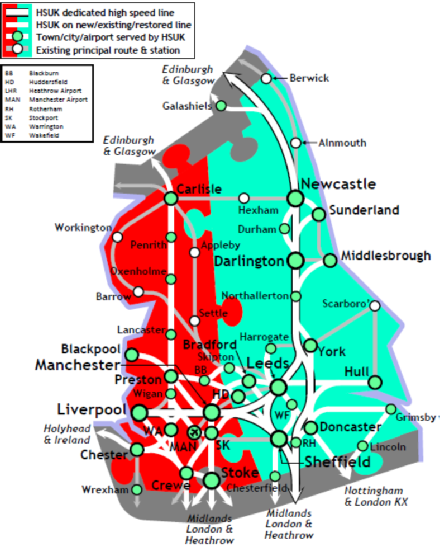 HSUK's south-north trunk route will extend northwards from the M1 corridor to follow the East Coast Main Line via Doncaster and York to Darlington and Newcastle, and onwards through Northumberland to Scotland.
Sheffield and Leeds will be served by means of a 'Yorkshire Loop', with a new station at Sheffield Victoria fully integrated with the local network, and a radical development of Leeds' local network to enable high speed services to use the existing Leeds City station.
A new transpennine main line will extend westwards along the corridor of the abandoned Woodhead route to Manchester (Piccadilly) and Liverpool (Lime Street).
With this core network in place, HSUK will offer the following key benefits for Yorkshire and the North-East:
 A transformed Northern intercity network meeting all the requirements of the Northern Powerhouse.
 Capacity generated to allow approx. doubling of local services.
 A new transpennine freight route via Woodhead linking to east and west coasts.
For further information please refer to: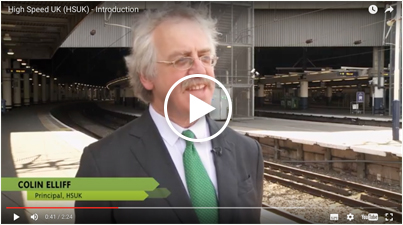 "HS2 modelling is shocking, biased and bonkers."
Margaret Hodge, Chair, Public Accounts Committee

"No economic case for HS2... it will destroy jobs and force businesses to close."
Institute of Economic Affairs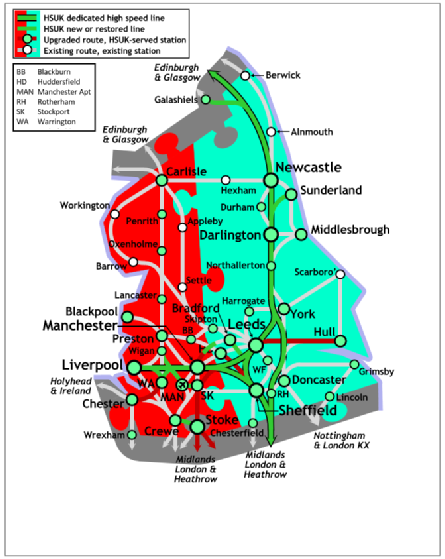 Yorkshire & the North East Services Diagram
Yorkshire and the North East Infrastructure Diagram