CHEAPER
£20bn less than existing plans for HS2 & HS3.
BETTER CONNECTED
Improves 94% of journeys and reduces journey time by an average of 40%.
CLEANER
Saves 600 million tonnes of CO2 and avoids the Chilterns AONB.
SMARTER
Improves regional rail across the UK and integrates with the existing rail infrastructure.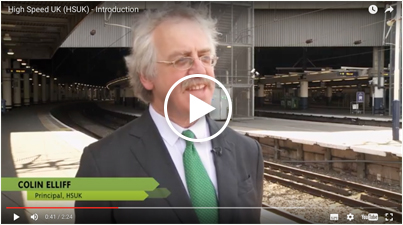 "HS2 modelling is shocking, biased and bonkers."
Margaret Hodge, Chair, Public Accounts Committee

"No economic case for HS2... it will destroy jobs and force businesses to close."
Institute of Economic Affairs




5. Why is the Government so keen on a high speed route through the Chilterns?
The Government is only following the advice of its experts at HS2 Ltd and the Department for Transport. The smarter question is how apparently well-qualified and experienced civil engineers and transport planners can possibly believe that the proposed HS2 route through the Chilterns Area of Outstanding Natural Beauty (AONB) represents the best way for a new high speed line running northwards from London to reach its target markets in the Midlands, the North and Scotland – and how these same experts have dismissed the self-evident advantages of the M1 corridor.
 An M1 corridor route requires 12km of tunnel to reach Birmingham. HS2's route via the Chilterns AONB requires 50km.
 Rigorous comparative costing shows an M1 corridor route from London to Birmingham to be £8 billion cheaper to construct than HS2's Chiltern-aligned route.
 An M1 corridor route can serve the major intermediate communities of Luton, Milton Keynes, Northampton, Coventry and Leicester. HS2 will leave all of these communities bypassed and reliant on reduced intercity services on West Coast and Midland Main Lines.
 An M1 corridor route to Birmingham is only 3.1km longer than a Chiltern-aligned route. At 300km/h, this represents a time penalty of just 37 seconds.
 A high speed line aligned with the M1 corridor follows the historical precedent of the Roman Watling Street, the Grand Union Canal, the London & Birmingham Railway and the M1. There is no precedent for the chosen HS2 route.
The above comparisons are summarised in our HSUK Chilterns Challenge.