CHEAPER
£20bn less than existing plans for HS2 & HS3.
BETTER CONNECTED
Improves 94% of journeys and reduces journey time by an average of 40%.
CLEANER
Saves 600 million tonnes of CO2 and avoids the Chilterns AONB.
SMARTER
Improves regional rail across the UK and integrates with the existing rail infrastructure.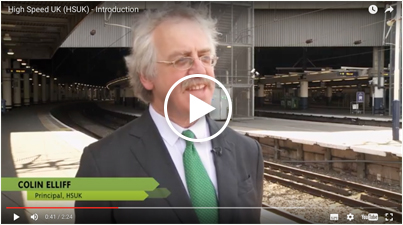 "HS2 modelling is shocking, biased and bonkers."
Margaret Hodge, Chair, Public Accounts Committee

"No economic case for HS2... it will destroy jobs and force businesses to close."
Institute of Economic Affairs




1. Is high speed rail the right solution? Shouldn't we be concentrating on upgrading the existing network?
The UK's rail network has experienced sustained growth in passenger numbers since privatisation in the 1990s, and with predicted increases in the UK population this growth seems set to continue into the foreseeable future.
Many parts of the rail network are already under critical capacity pressure, and options for further upgrades are extremely limited, usually entailing major cost and disruption for very little gain. The situation is similar to that which applied on the trunk road network in the 1950s and 1960s. It was not practicable to further develop the trunk road network, and instead the decision was taken, to build new motorways. Exactly the same logic applies today, to build new railways – and just as with the motorways, the new lines should be:
 designed for higher speed;
 constructed with the capacity to accommodate all existing intercity flows; and
 provided with closed-spaced interchanges to allow full integration between high speed line and existing main line network.
Regrettably HS2 Ltd has taken the first requirement, to design for higher speed, to unnecessary extremes, and it has failed to address issues of capacity and integration. The design of HS2, with only 2 tracks running direct from London to the West Midlands, with no connection to the existing network, can be likened to designing the M1 with no interchanges, and only a single lane in each direction.