CHEAPER
£20bn less than existing plans for HS2 & HS3.
BETTER CONNECTED
Improves 94% of journeys and reduces journey time by an average of 40%.
CLEANER
Saves 600 million tonnes of CO2 and avoids the Chilterns AONB.
SMARTER
Improves regional rail across the UK and integrates with the existing rail infrastructure.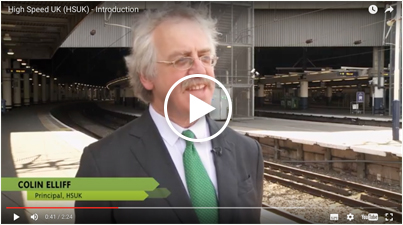 "HS2 modelling is shocking, biased and bonkers."
Margaret Hodge, Chair, Public Accounts Committee

"No economic case for HS2... it will destroy jobs and force businesses to close."
Institute of Economic Affairs




18. Are you asking the Government to adopt your HSUK scheme?
We would be delighted if the Government were to adopt the HSUK scheme. But before they can do that, they have to understand:
 the full extent of the technical failures of the HS2 project;
 how to avoid making the same mistakes again, and
 how to restore public trust in the engineering and planning processes that have to date underpinned the development of HS2.
After the failures of HS2 Ltd, it would be wrong of us simply to ask Government, politicians and public alike to place their faith in a different group of engineers.
An independent Public Inquiry is urgently required, with the remit to determine:
 How and why the HS2 project has gone so badly wrong.
 The process by which HS2's route was selected, and better-performing alternatives rejected.
 How the failures of HS2 have compromised efficient delivery of Northern Powerhouse Rail.
 A new way forward for the UK high speed rail project.
The independence of this Inquiry will be absolutely crucial, and it must not be compromised by the fact that most of the UK's railway consulting and contracting expertise is already heavily involved in the HS2 project.