CHEAPER
£20bn less than existing plans for HS2 & HS3.
BETTER CONNECTED
Improves 94% of journeys and reduces journey time by an average of 40%.
CLEANER
Saves 600 million tonnes of CO2 and avoids the Chilterns AONB.
SMARTER
Improves regional rail across the UK and integrates with the existing rail infrastructure.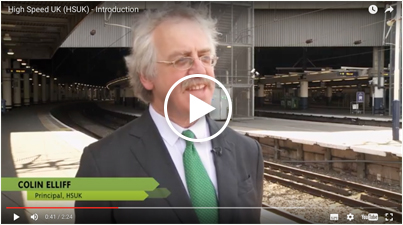 "HS2 modelling is shocking, biased and bonkers."
Margaret Hodge, Chair, Public Accounts Committee

"No economic case for HS2... it will destroy jobs and force businesses to close."
Institute of Economic Affairs




4. Hasn't the Government already made up its mind on HS2?
So far Government, MPs and the transport establishment have maintained a united front on HS2, and the project appears to be moving inexorably forwards. But the cracks are beginning to show:
 There is mounting evidence that HS2's costs are spiralling out of control.
 HS2 Ltd has failed to develop feasible engineering solutions at critical points on the proposed route, such as the approaches to Euston Station.
 Direct links to HS1 and to Heathrow Airport were once part of the core HS2 promise of improved international connectivity for the UK regions. Now that they are cancelled, HS2's connectivity benefits are greatly reduced.
 With the publication (in January 2018) of proposals for Northern Powerhouse Rail, the design of the Government's UK high speed rail project is now effectively complete – and it is clear that the inept design of HS2 routes in the North is making it harder, not easier to achieve the transport and economic objectives of the Northern Powerhouse. See our report The Northern Poorhouse.
All of the work underpinning the HSUK 'exemplar alternative' demonstrates the calamitous extent of HS2 Ltd's utter incompetence in developing the nation's rail network. Sooner rather than later, the HS2 chickens will come home to roost.