CHEAPER
£20bn less than existing plans for HS2 & HS3.
BETTER CONNECTED
Improves 94% of journeys and reduces journey time by an average of 40%.
CLEANER
Saves 600 million tonnes of CO2 and avoids the Chilterns AONB.
SMARTER
Improves regional rail across the UK and integrates with the existing rail infrastructure.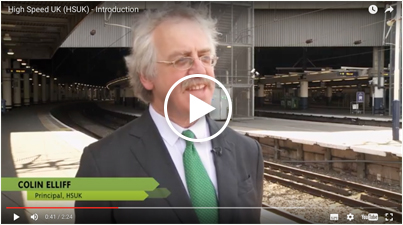 "HS2 modelling is shocking, biased and bonkers."
Margaret Hodge, Chair, Public Accounts Committee

"No economic case for HS2... it will destroy jobs and force businesses to close."
Institute of Economic Affairs




12. Does HS2 offer any advantages to anyone?
If your business is headquartered in London, with satellite offices in central Leeds or Birmingham or Manchester, and nowhere else, then maybe HS2 is the right scheme for you. But we believe that for anyone else, the HS2 proposals represent a disastrous misreading of what the people and the businesses of the UK need from a high speed intercity railway.
If the UK and its many regional communities are to prosper, we need an enhanced national network that improves the connectivity between all communities. It's not just about London, Leeds, Birmingham and Manchester. The UK has over 50 communities of more than 150,000 population, and it's crucial that new high speed rail lines are built in the right place, and with the right connections to the existing network, to enable enhanced links between all of these communities. This is where HSUK succeeds, and where HS2 fails most spectacularly.
For further details, read our major reports HS2 – High Speed to Failure, and HS2 – High Speed to Nowhere.